Indian Priest Given Multimedia Award
Share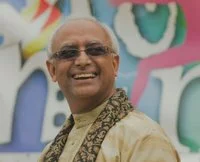 By Zygmunt Gutowsky, SAR NEWS
NIEPOKALANOW, Warsaw, Poland (SAR NEWS) -– An Indian priest was given the "Multimedia in the Service of the Gospel Award 2010″ at the solemn Eucharistic celebration inaugurating the silver jubilee of the longest running International Catholic Film Festival at Niepokalanow, May 27.
The first president of the festival, Zygmunt Gutowsky, and the current president, Danuta Stachyra, presented St. Maximillian Kolbe statuette with the inscription "Fr C.M. Paul, Multimedia in the Service of the Gospel, honorary prize of Julian Kluenty, Catholic Film association (CFA), Poland 2010."
Calcutta province Salesian Father Paul is currently pursuing doctoral studies in Social Communications at the Salesian University, Rome.
Two prizes are offered in this category "for outstanding achievements both in Poland and abroad in the area of evangelisation through multimedia."
This is the seventh year of the award dedicated to Polish film director, cameraman, author of over 100 films, as well as president for the Warsaw Branch of Polish Association of Scientific Film, Julian Kulenty (1922 – 2000).
The first year overseas award went to film director Mel Gibson of the "Passion of Christ" fame.
The second year award went to Mother Angelica of the EWTN, the third to Sister Angela Ann Zukowski president of Unda-World and founder director of the Centre for Religious Telecommunications, university of Dayton, Ohio.
"I am totally floored by this award," says 56-year-old Father Paul in his brief presentation on receiving the award.
Besides being the last president of Unda/OCIC India, Father Paul was also the first president of Signis-India and first Catholic priest to be appointed to the Central Board of Film Certification, by the Information & Broadcasting Ministry of the Government of India.
The Niepokalanow festival is holding its 25th uninterrupted screening, May 27-30, some 45 km west of Warsaw, capital of Poland.
Last June, Father Paul won Father Horace Rosario SJ Journalism Award given by the Ambassadors for Jesus Calcutta and in 2008 Father John Barrett Award for best SAR News reporter given by the Indian Catholic Press Association, Bangalore.
The Niepokalanow (City of the Immaculate) film festival had its genesis in the heydays of "Solidarnosc" (Solidarity) the national resistance movement against the Polish Communist Regime, in 1985. A group of activists formed the Catholic Film Association of Poland as a cultural forum.
The festival started under the guise of a spiritual retreat in the Franciscan (OFM Conv.) monastery at Niepokalanow, the national shrine of Mary Immaculate and the headquarters of the "Militia Immaculate" (Army of the Immaculate).
Father Maximillian Kolbe founded the Franciscan monastery at Niepokalanow in 1927. After the fall of Communism, Poland had its first democratically elected government in 1989. The president of Poland, who recently died in airplane crash, was patron of the festival along with the Polish primate Cardinal Josef Glemp.